Obiettivo Scienza
×
Warning message
This content has not yet been translated. What you're seeing is the content in the original language.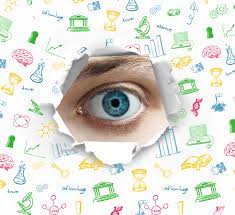 Obiettivo Scienza è il contest fotografico online aperto a tutto il personale lanciato in occasione delle celebrazioni dei 100 anni del Cnr.
Il progetto intende evidenziare il ruolo della scienza per lo sviluppo e il benessere collettivo, condividendone anche la bellezza delle immagini: perché curiosità e creatività, tecnica e passione fanno parte del linguaggio di scienza e fotografia, nella comune aspirazione di indagare ed esplorare gli spazi intorno a noi e non smettere mai di meravigliarci di fronte allo spettacolo che ci circonda.​
Oltre 500 le foto pervenute, articolate negli album "Scienze della vita", "Sostenibilità", "Biodiversità", "Economica circolare", "Energia pulita", "One health", "Pace e diplomazia scientifica", "Patrimonio culturale", "Transizione culturale", "Transizione ecologica": in esse emergono il fascino della ricerca, la sua bellezza, la sua dimensione quotidiana, ma anche la capacità di indagare ed esplorare gli spazi intorno a noi.
Una selezione di scatti sono visibili, dal 30 settembre al 30 novembre 2023, nell'ambito della manifestazione "Roma Fotografia 2023 – FUTURE" grazie a installazioni multimediali realizzate con schermi LED panel in alcuni dei luoghi più iconici di Roma: Museo nazionale romano nelle sedi di Palazzo Massimo, Palazzo Altemps e Castel Sant'Angelo.
Accedi al sito / Guarda le foto
Evento "Obiettivo scienza: immagini e parole per il Centenario del Consiglio nazionale delle ricerche" (Roma, 19 novembre 2023)
​​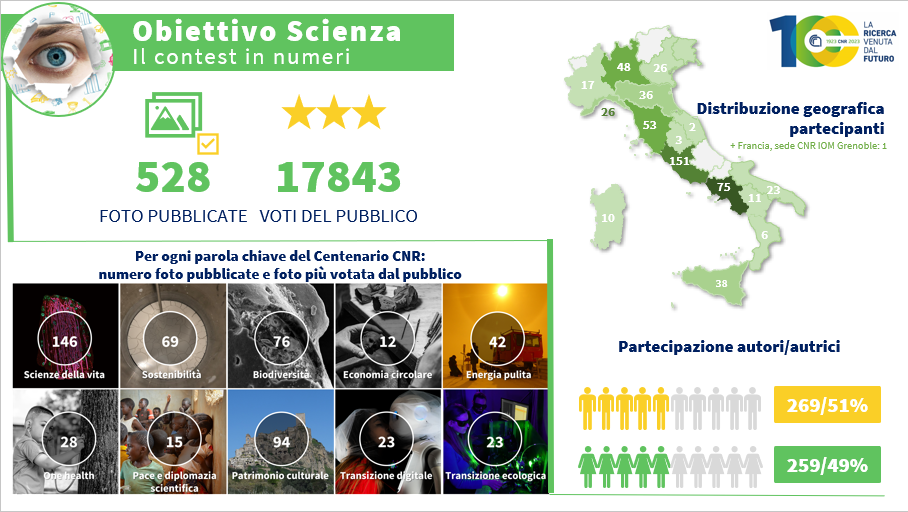 Last update: 14/11/2023