Institute of molecular biology and pathology (IBPM)
Director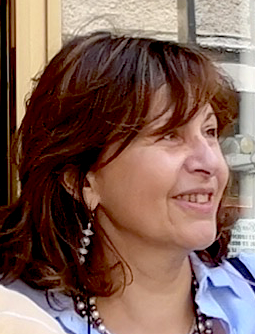 Dott.ssa PATRIZIA LAVIA Direttore facente funzione
Email: patrizia.lavia@uniroma1.it
Phone number: 06-49917536

Profile
Patrizia Lavia is Research Director at the CNR Institute of Molecular Biology and Pathology (IBPM) since 2006, holds a teaching position in the MSc programme in Genetics and Molecular Biology at Sapienza University ("Cell Cycle" course) and is a member of the teaching board in the PhD School in Genetics and Molecular Biology.

Patrizia Lavia's research activity started at the University La Sapienza in Rome with a graduation internship at the Institute of Genetics. She then joined the MRC Mammalian Genome Unit in Edinburgh (UK) as an EMBO long-term research fellow to study DNA methylation and epigenetic control of gene expression, a research interest that was further developed at the Centre for Genome Research (University of Edinburgh) as an EU senior fellow in the framework of the EU BRIDGE programme for the development of Biotechnologies (FP2). On returning to Italy, she established her research group at the CNR Centre for Evolutionary Genetics, now part of the IBPM, focussing on mechanisms regulating gene expression during the cell cycle. These studies were largely developed in the framework of International (EU FP4 and FP6) and National collaborations.
Current research goals aime at gaining mechanistic understanding of the links between dysfunction of cell division and the onset of genomic instability a major hallmark of cancer. Related interests concern the design and development of innovative antimitotic molecules of potential value in cancer treatment and the implementation of advanced live cell imaging methods, for which IBPM is a Nikon microscopy reference centre in Central-Southern Italy.