23/02/2018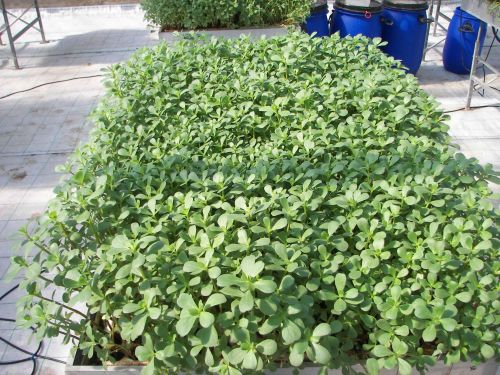 L'Associazione italiana delle società scientifiche agrarie (AISSA) ha assegnato il premio per la migliore tesi di dottorato di ricerca nel settore dell'ortoflorofrutticoltura (tra quelle discusse nel biennio 2016-2017) al dr. Massimiliano D'Imperio, attualmente assegnista di ricerca presso l'Istituto di scienze delle produzioni alimentari del Cnr di Bari (Ispa-Cnr), autore dell'elaborato 'Biofortification process to improve nutritional quality of leafy vegetables'.
La tesi di dottorato - frutto della collaborazione tra il Dipartimento di scienze agro-ambientali e territoriali dell'Università degli studi di Bari Aldo Moro e l'Ispa-Cnr - riferisce i risultati di una ricerca pluriennale condotta presso l'Azienda sperimentale "La Noria" di Mola di Bari.
La ricerca è stata focalizzata sulla biofortificazione di ortaggi da foglia da destinare alla IV gamma. Sono stati presi in considerazione due elementi minerali, silicio e calcio, coinvolti in numerosi processi biochimici e metabolici, tra cui la mineralizzazione del tessuto osseo. Con un processo di biofortificazione attuato utilizzando il sistema idroponico del floating system, è stata dimostrata la possibilità di incrementare il contenuto di nutrienti nella porzione edule di portulaca, cicoria, bietola, basilico e due differenti cultivar di Brassica rapa (tatsoi e mizuna). La principale innovazione della tesi riguarda lo studio integrato di bioaccessibilità, biodisponibilità ed effetto benefico degli elementi, valutato mediante l'utilizzo di modelli in vitro.
I risultati conseguiti, mediante l'applicazione di semplici ma efficaci innovazioni nella tecnica colturale, lasciano intravedere la possibilità concreta di ottenere prodotti orticoli con caratteristiche nutrizionali calibrate sulle esigenze fisiologiche di particolari fasce di consumatori (es. anziani), in risposta all'emergente concetto di proxy personalized food.
La motivazione del premio sottolinea 'La multidisciplinarietà, l'innovatività della tematica e della metodologia adottata, il rigore metodologico con cui sono stati svolti gli esperimenti e l'ottima collocazione editoriale dei prodotti sono alla base dell'assegnazione del premio'.
Le ricerche sono state svolte nell'ambito del progetto di ricerca PON01_01435 'Prodotti Ortofrutticoli ad alto contenuto in servizio: tecnologie per la qualità e nuovi prodotti'. Il premio sarà conferito il 23 febbraio p.v. in occasione del Convengo Nazionale dell'AISSA, presso la Libera Università di Bolzano.
Tesi di dottorato di ricerca: Massimiliano D'Imperio, Biofortification process to improve nutritional quality of leafy vegetables (tutor Prof. Pietro Santamaria DISAAT-UNIBA e dott. Francesco Serio Ispa-Cnr); Dottorato di ricerca in "Scienze della pianta e tecnologie per l'ambiente" indirizzo "Produzioni vegetali" XXVIII ciclo.
Contatti:
Dr. Massimiliano D'Imperio, Ph.D, Ispa-Cnr
Via Amendola, 122/b - 70126 Bari
e-mail: massimiliano.dimperio@ispa.cnr.it
Dr. Francesco Serio, Ispa-Cnr
Via Amendola, 122/b - 70126 Bari
tel: 0039-080-5929313
E-mail: francesco.serio@ispa.cnr.it
Prof. Pietro Santamaria, Dipartimento di Scienze agro-ambientali e territoriali, Università degli Studi di Bari (BA)
Via Amendola, 165/A - 70126 Bari, Italy
Tel: 0039-080-5443098/4
E-mail: pietro.santamaria@uniba.it
Per informazioni:
Federica Tenaglia
Dipartimento di Scienze Bio-Agroalimentari
P.le Aldo Moro, 7 00185 Roma
federica.tenaglia@cnr.it
06/49937841
Vedi anche:
Immagini: